Royalty Gnomes - MusicOntario Member Spotlight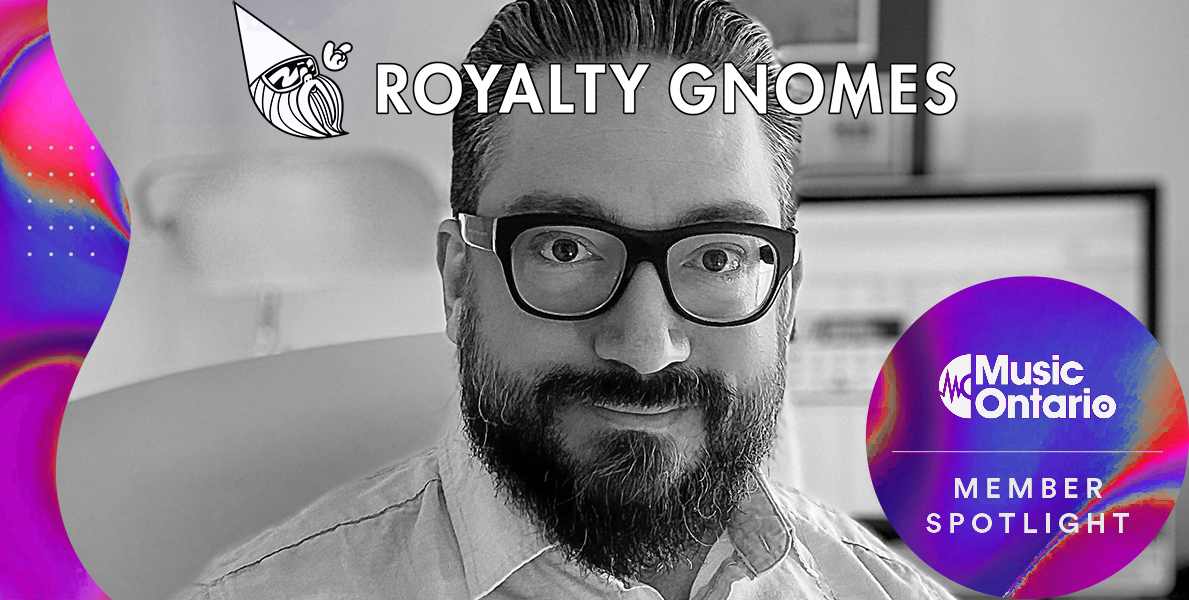 Posted on

September 21, 2020
Royalty Gnomes is the culmination of founder Brad Machry's extensive experience in the label and publisher world managing catalog rights and royalties, combined with his years in the lucrative realm of sync and licensing. Brad takes his effusive passion and knowledge of what is often one of the most challenging aspects of career and biz management for creatives, and makes it accessible, clear, and efficient. Read on to learn more about their services for music companies and artist entrepreneurs.

ABOUT ROYALTY GNOMES:
Royalty Gnomes is a music services company for an evolving industry. As experts in royalty processing, arts business accounting, music licensing, copyright registration, global collections, social media tracking, and retroactive royalty auditing, Royalty Gnomes can consult on, analyze, register, process, track, or recover any music-related royalties. We can also provide an outsourced, back-end processing and reporting solution for arts businesses, distributors, record labels, music publishers, or independent artists with royalty obligations. For select clients, our decades of experience in music promotion has been key in helping organize social media campaigns, video productions, film/tv sync, playlisting, live event production, tour booking, and graphic design for new release artwork and digital assets. Of course grant writing is a big part of our creative lifeblood in Canada, and it's an in-demand service we proudly offer. Current clients include: Linus Ent/True North Records, CCS Rights Management, Royalty Records, Backbeat Solutions (UK), Lovesey Management, Infamous Butcher Records, and Chameleon Project.
A BIT MORE ABOUT THE COMPANY:
With drastic changes to the music industry as a result of COVID-19, it may have been a questionable time to start a new venture. With two small children, the challenges of "work from home" can certainly become amplified. Even with these points, what I saw as a gap in the Canadian Music Industry structure mid-2019 still appears to hold true; even the most successful teams need additional administrative support at times. Whether it's transitioning the ownership of a large set of copyrights or managing unexpected obligations after a viral hit, the Canadian Industry has very few royalty administration firms and until Royalty Gnomes, zero outsourceable processing and reporting firms. So, these are the gaps we aim to fill – the label or publisher that is looking to upgrade from spreadsheets to software – the artist with collaborators that need quarterly statements – the manager who wears too many hats and wants to focus on their strengths.
WHAT ELSE WOULD YOU LIKE TO INCLUDE?
For emerging artists, we offer a 90-minute full scope consultation where we review the existing assets, profiles, copyrights, and catalog, and provide them with a checklist of next steps to help turn their hobby into a business.
www.facebook.com/RoyaltyGnomes
www.instagram.com/RoyaltyGnomes

If you're a MusicOntario member, get in touch with Sam Rayner to find out how to apply to be featured!