Savannah Taylor & Nina's Daughters Collective - MusicOntario Member Spotlight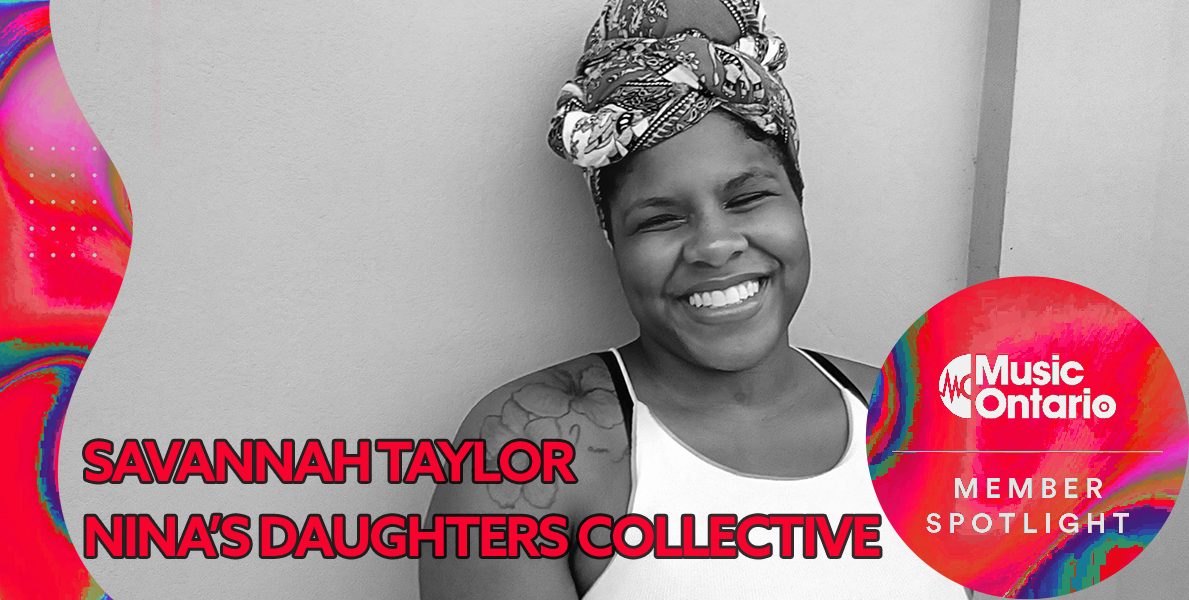 Posted on

October 27, 2020
This week's member spotlight is on Savannah Taylor, an emerging singer/songwriter from Brampton, whose powerhouse voice would be just as at home in a cozy blues club as it would be belting to thousands in an arena. Exploring her roots and identity through her art, Savannah is also a community builder, working to develop a space where Black womxn can safely gather, grow, and create.
ABOUT SAVANNAH TAYLOR:
Savannah Taylor is a multi-faceted, Brampton-based artist. Inheriting her love for music from her father, the self-taught singer/songwriter and actress is refining her craft through integrity and self-awareness. With one EP under her belt, Supernova—an introspective exploration of self and life—the diasporic Trinidadian continues to use her music as a catalyst to heal, connect, and self-soothe. She shares, "Honestly, I make music as a dialogue to myself but release it as an offering to everyone but more specifically Black women." She recently released her new single under her new alias "Madame La," titled "You Want To Know." It is exclusively on bandcamp with all funds being donated to the Nina's Daughters Collective.
A BIT MORE ABOUT NINA'S DAUGHTERS COLLECTIVE…
Nina's Daughters Collective are young black womxn musicians in the Toronto/GTA area who are passionate about creating space for black womxn musicians to meet, knowledge-share, and most importantly create. She explains, "We are currently crowdfunding to host sessions, workshops and ultimately maintain a physical space to operate our community programming with a studio. Currently, we are calling for donations to raffle off at our upcoming raffle. Please share widely! If you have any services or products you'd like to donate, you can contact us via instagram or Email at ninasdaughterscollective [at] gmail [dot] com.Thank you in advance!
Follow along on Savannah's journey and work:
Instagram - Savannah Taylor
Instagram - Nina's Daughters Collective
GoFundMe - Nina's Daughters crowdfunding page
If you're a MusicOntario member, get in touch with Sam Rayner to find out how to apply to be featured!