Cooking Backstage w/ Watson Entertainment - MusicOntario Member Spotlight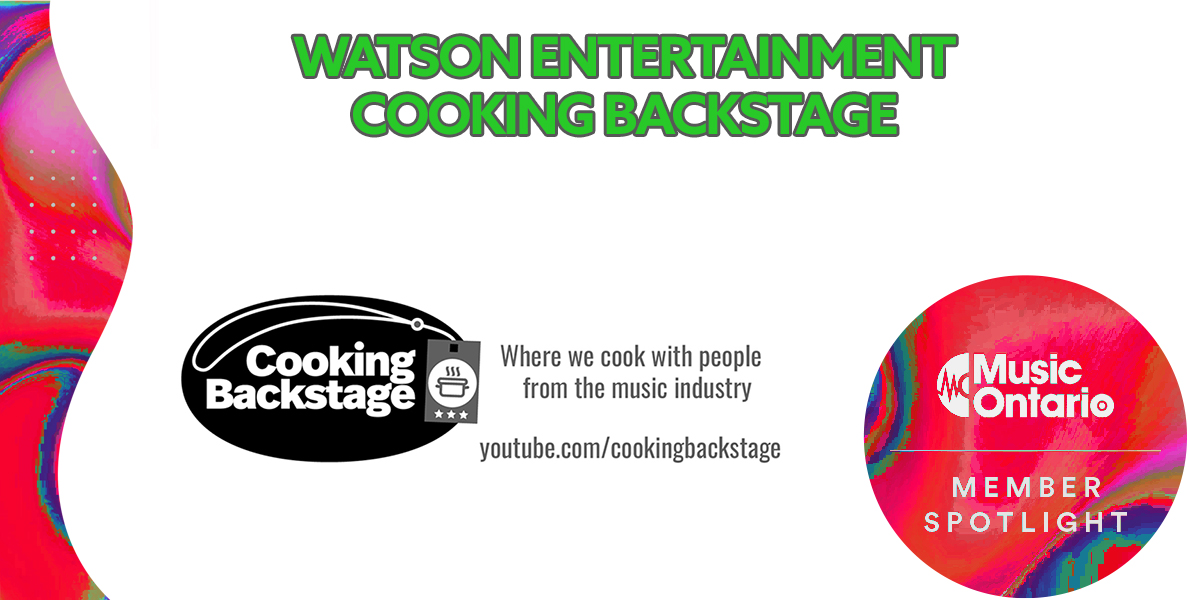 Posted on

December 22, 2020
2020 has been a tough year, but it certainly has reminded our industry that we are resourceful creatives with many tricks up our sleeves. Mark at Watson Entertainment is having fun with that truth by cross-pollinating the music industry, education, and digital content into a timely passion project. While production might be stalled until it's safe to resume, you've got to wonder what artists and industry are cooking up these days... stay tuned for a glimpse into what we eat when we're not at the mercy of the road!
ABOUT COOKING BACKSTAGE:
Mark Watson of Watson Entertainment is an artist manager who, like many of us, suddenly had some time on his hands, so he started a passion project called Cooking Backstage – where Mark cooks with special guest from the music industry. It's a new bi-weekly YouTube show profiling a different guest from the Canadian Music Industry (artists, managers, publishers, MIAs, etc)., all while on the entertaining backdrop of cooking a meal.
Cooking Backstage covers basic music industry topics like "how to get an agent," to more complex issues such as mental health within the industry and discussing the touring landscape post COVID-19.
Guests on the show so far have been:
Booking Agents – Ryan & Jen Heerschap
Artist Manager – Kathryn Hummel
Sound of Music Festival – Brent Kinnaird
Singer/songwriter – Mike Celia
Bass Player & Mental Health Coach – Darcy Patrick
"It's a lot of work but I get to talk about music, cooking, and learn some new skills. I'm working through a few technical challenges, but every episode improves. My goal … get Ringo on the show. Hey, you gotta put it out there," – says Mark Watson, who runs the Toronto-based artist management company, Watson Entertainment. Their current roster includes 3-time JUNO award winner David Francey, JUNO nominated Madison Violet, Dave McEathron, Amy Bishop, and a Lastli. Mark is a partner at Place My Booth which specializes in vendor management and sponsorship for major events and festivals. He is also a Folk Music Ontario board member and treasurer.
Watch the show: https://www.youtube.com/cookingbackstage
Watson Entertainment: http://watsonentertainment.com/
Place My Booth: http://www.placemybooth.com/
If you're a MusicOntario member, get in touch with Sam Rayner to find out how to apply to be featured!