Tune Up Toronto: Getting Prepared for Folk Alliance International!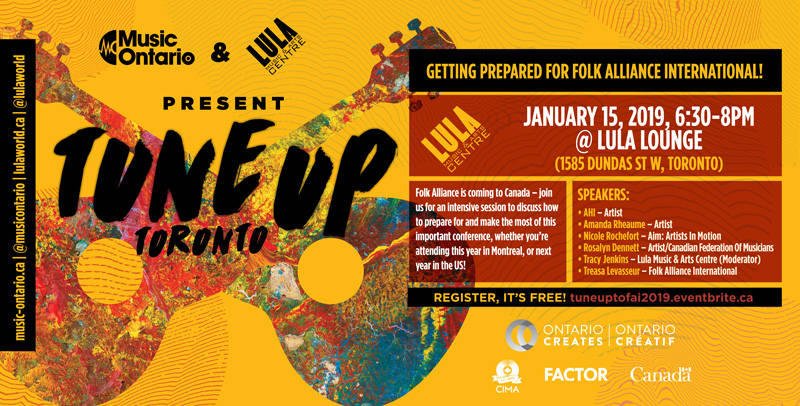 When

Tue 15th January 2019

Where

Lula Lounge

Web
Tune Up Toronto is a MusicOntario workshop series designed to cater to the needs of local music communities, for artists and emerging music professionals alike. This year, the iconic Folk Alliance International (FAI) conference is in Montreal, QC – an important business and creative opportunity in the folk music world.
FAI is a key event for folk artists, festivals and industry to gather, celebrate community and music, participate in educational workshops, and showcase for buyers from around the world. Like many conferences, it is massive and sometimes daunting to tackle as an emerging artist. But the returns can be huge!
So, how can you make the most of it? Working smart goes beyond just showing up and shaking hands or playing a showcase slot; it requires goal setting, budgeting, preparation and action. This session will give you the chance to hear from the conference itself, seasoned attendees, and artists and industry alike who can give you the nitty gritty on best practices, tips and tricks to maximize your time at FAI, whether it's this year in Montreal, or next year in the US! Join us to learn how to ensure attending FAI meaningful stepping stone in your career.
PANELISTS:
Keep Up To Date